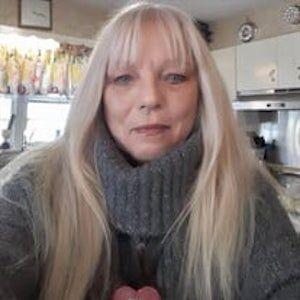 Tamara Jo Anderson, of Cheyenne, passed at Cheyenne Regional Medical Center surrounded by her loving family.
She was born on November 19, 1958 in Lakeworth, FL to Earl and Betty Dossey of Texarkana, AR.
Tamara was a avid gardener, lover of nature and music and doting wife, mother, grandmother and great grandmother. She enjoyed reading books to help get through the long Wyoming winters.
Tamara and James Anderson shared 49 years of laughter, love and life. Her career spanned 40 years in the medical and dental fields. Preceding her retirement, she enjoyed most the abstraction of medical records for University of Colorado Health.
Tamara loved animals for all of her life and leaves behind her dogs Bo, Sister and Doug.
She is survived by her husband James R. Anderson, Mother Betty Dossey (Earl), daughter Ashley Hollifield (Joe), sons Kamon Quinn and Bobby Anderson. Daughter in law Jan Blare (Steve) Sisters Billenda Heymeyer (Mark) and Rebecca Porras. Grand daughters Stephenie Anderson, Sadie Hollifield, Payden and Ellie Anderson, Aspyn and Jadyn Blare, Gemini Mathew and Adelina Anderson. Grandsons Hunter Hollifield and Aidan Anderson. Great- Granddaughter Paisley Anderson. In laws Allyn Anderson (Mary), John Anderson (Linda) Gunnar Anderson (Cheryl) Joan Wilford, Janet Anderson and Patricia Anderson.
Tamara was preceded in death by her son Stephen Earl Anderson, father Earl Dossey, sister Elizabeth Dossey, and daughter in law Jodi Anderson. In Laws R.W and Arlene Anderson, Bill Anderson, Suds Anderson, Larry Wilford and Stephen Curtis Anderson.
Services will be held at Weiderspahn Radomsky at 1900 E. 19th St. Cheyenne, WY 82001 on Saturday March 18th 2023 at 2:00 PM.