And thank you, for welcoming us into your day. We feel delighted to be here and serve you and the community. We are grateful for being made to feel so welcome. As we've circulated around town and talked with folks, we've also had conversations about what's motivated us to launch this outlet and what we're all about. So, I thought I'd share some of those thoughts with you here, so you might get to know us a little better and why we launched the Post.
My wife Jeanette and I settled in Cheyenne for a number of reasons - including quality of life, business, and to be nearer to family. There is something magical about where the High Plains meet the Rockies.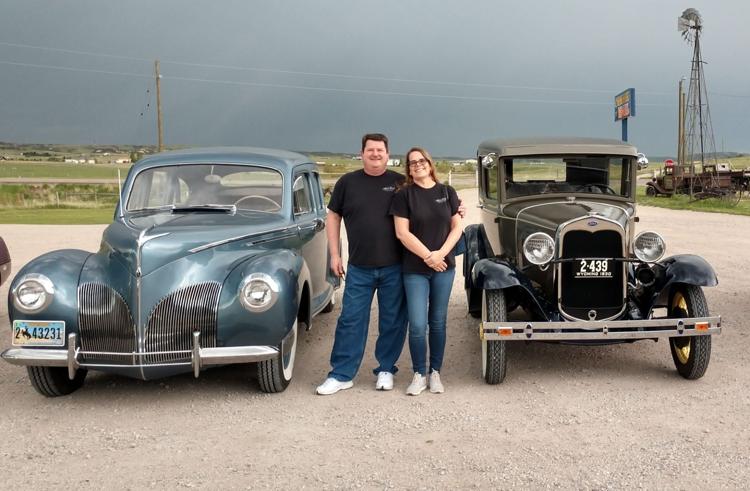 In addition to being a great place to live, Cheyenne is a great place to do business. We believe there is room here for a community news outlet like ours to join the other media outlets in town. These include the daily newspaper, free shoppers, a military paper, shopping guides and magazines, radio and TV stations, and even some hybrid non-profit news websites. We are not here to displace any of them. Our presence on the media scene in Cheyenne means we're entrepreneurial and have a different news product for the community to choose from. We see ourselves as "in addition to" rather than "instead of" any other news outlet.
Most of the time, when somebody starts a paper, it's because they have an axe to grind in town. They are mad at the owners of the other paper, upset over their editorial content, hell-bent on some political agenda or mission, or some other grievance. We don't have any of that driving this venture. We don't have a beef with any other media outlet in town, and we are hoping for a refreshing way of doing business and coexisting among them all. It's hard enough to succeed in this business, and we are not about dragging anyone down. So, for the record – there is no newspaper war in Cheyenne. Just a bit more choice now.
Some have asked why on earth we would launch a newspaper. After all, they are dying off, right? Nope. By no means are newspapers dead, or even dying for that matter. That's a big myth. What is failing in the newspaper business is the poor ownership and leadership. In many markets, media outlets are thriving and growing. But in other markets, they are indeed struggling, and many have seen several years of declining revenue and audience. Unfortunately for them, they are on a self-guided path of continuing oblivion. The future we see for the media outlets in Cheyenne is very bright – it's a vibrant media landscape that serves a fine community that is engaged and cares. Your volunteerism makes it obvious the level of community engagement. We are fortunate to be here and serve you.
To succeed, we need you. We need you to read this site and buy and subscribe to the paper (which launches July 12, and then weekly on Friday thereafter). We need you to engage with us on social media, subscribe to our email newsletter, send us news and information that you care about from your clubs, schools, work, sports teams, businesses (news and advertising). Send us letters to the editor, participate in our polls. Whatever you think should be in a paper, send it to us. We'll give you back an authentically local weekly newspaper and daily website that when you read the pages, you'll see yourselves, and not us. We are just the mirror to show the best of our shared community. You'll find more good news than bad, content about what you care about. Content that is destined for your refrigerator magnet and worth sharing. You'll find what we've found in Cheyenne – new friends and a bright new outlook for the future.
Thank you for joining us on this great adventure.
Vince Bodiford is the editor & publisher of The Cheyenne Post, and owner of Golden Media, Inc., and The Weekend Drive - all of which are now based in Cheyenne.