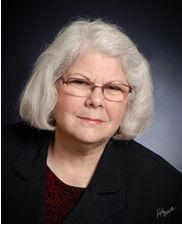 On November 8, 1919, a group of forward-looking executive women came together in Buffalo, New York, to use their combined expertise in service to their community.  Not satisfied with the predominantly social nature of many women's organizations at the time, the women founded what would become Zonta International, an entity that promotes professionalism among its members while advocating for and empowering women in the community. Over the next 100 years, Zonta would grow to have nearly 1,200 Zonta clubs in 63 countries.  Zonta Club of Cheyenne has been one of these clubs since 1956.
Zontians believe in making the world a better place by empowering women.  We find satisfaction in working toward gender equality in a supportive community but are often frustrated at the glacier pace at which change toward equality occurs.  We find it efficient and effective to work with like-minded organizations and celebrate each other's successes.  We like to have fun and acknowledge we have a lot we can learn from each other. We find ways to simultaneously help women across the globe while helping to change a life in our local community.
Worldwide, Zonta International has focused on projects that expand women's and girls' access to education, health care, economic opportunities, and safe living conditions.  Illustrative international successes include a project to eliminate the transmission of HIV from mother to child in Rwanda, a project to eliminate obstetric fistula and maternal mortality in Liberia; and a project to provide education for girls in Madagascar.
Ending Violence Against Women has been a priority for Zonta International as well as a focus for the Zonta Club of Cheyenne.  Locally, we have focused on raising awareness, eliminating root causes, engaging men and boys in the fight to change anger responses, and working with local organizations to provide hope bags to victims of sexual assault or child abuse. On November 25th, we will continue our awareness campaign with our silent witness march from the Capitol to the Laramie County Library as we carry the silhouettes of victims of domestic violence.
Human trafficking does occur in our community, although many want to put blinders on and live in denial.  In order to try to bring this heinous crime into the light, Zonta continues its awareness campaign with its Human Trafficking Art Contest.  This contest has allowed dozens of local artists to express their perspectives about human trafficking through paintings, photographs, sculptures, and other medium.  We also have an active awareness campaign in conjunction with Cheyenne Frontier Days.
Zontians have begun to understand that Child Marriage is a problem not only in faraway lands, but also in their own hometowns. Wyoming has no minimum age for marriage, and children as young as age 14 have married in Wyoming.  Until the legislature puts an end to this evil practice, we will continue to educate those who will listen about the long-term negative effects of allowing children under age 18 to marry.
Zonta International has also been a long-time supporter of women in science and technology.  More than 1,100 women from more than 70 countries have been provided a total of more than $10 million in scholarships to continue their studies in aerospace.  We have also recognized that the pace of women entering the field of computer technology has slowed.  To help women who are showing an interest, Zonta has created a new Women in Technology scholarship.  We also have additional scholarships for women studying business and cash awards for young women showing active participation in pubic service.
While Wyoming celebrates 150 years of women sufferage, there is still a long road ahead until women have equal rights in the United States. Zonta continues to envision a world in which women's rights are recognized as human rights and women and men have equal opportunities to achieve their full potential.  Until that happens, let's pause, and take a moment to thank Zonta for its 100 years of service and advocacy. Their work has made our world, and our communities, a better place.
Denise Parrish is the Vice-President of the Zonta Club of Cheyenne and the Advocacy Chair for Zonta Clubs in Colorado, Montana, South Dakota, and Wyoming. She lives in Cheyenne is dedicated to legal equality for men and women everywhere.