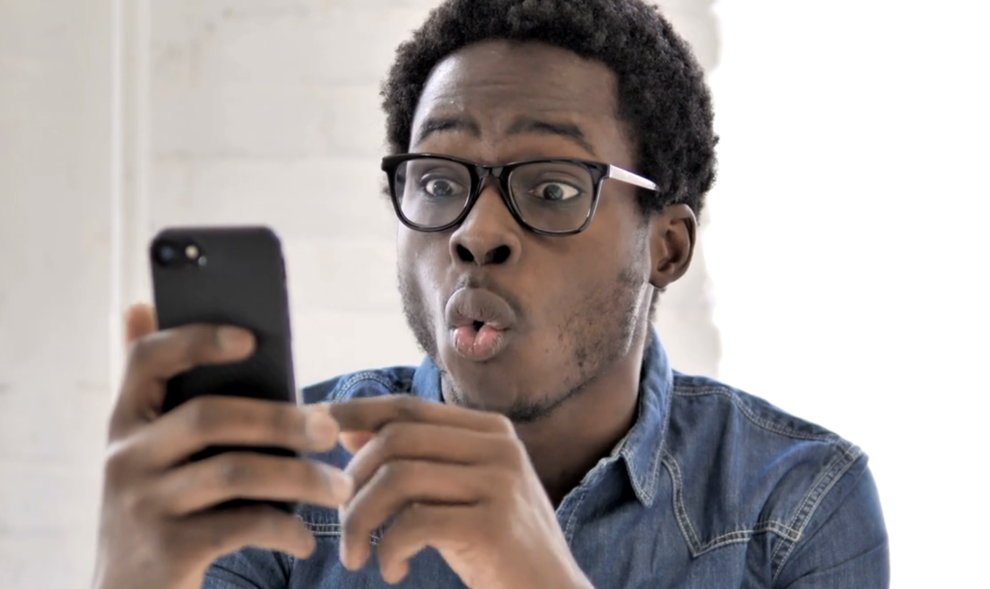 For more than 15 years, 5-hour ENERGY® has been a staple on convenience store counters, in the pharmacy section and at many retail outlets. But many people would be shocked to find out exactly what is in 5-hour ENERGY® and the benefits of this energy shot.
The 5-hour ENERGY® formula is a dietary supplement designed to help you feel energized and alert for hours. Each shot contains a proprietary blend of essential B vitamins, amino acids, nutrients, and caffeine. 
The vitamins and amino acids found in the 5-hour ENERGY® blend are in many other common food products like meat, poultry, fish, dairy, grains, leafy vegetables, nuts and more.
Each 5-hour ENERGY® product contains a special blend of vitamins B6, B12 and B3 (niacin). Vitamin B6 plays a key role in the production of amino acids, the building blocks of protein. Vitamin B12 helps to process carbohydrates into energy. Niacin, or Vitamin B3, is important for converting fats, proteins, carbohydrates into energy.
The proprietary 5-hour ENERGY® blend also includes the amino acids tyrosine and phenylalanine. These organic compounds help to transmit nerve impulses to the brain and enhance alertness.
Instead of sugar or high fructose corn syrup, 5-hour ENERGY® shots contain sucralose. This common artificial sweetener adds zero calories and zero sugar to the product and is safe to consume. Some may be most familiar with sucralose when they add a yellow packet of artificial sweetener to their coffee.
What about the Caffeine?
While some may be concerned about the amount of caffeine in 5-hour ENERGY® shots, many will be shocked to learn that the amount in the regular strength product is comparable to having a premium cup of coffee.
5-hour ENERGY® is available in two different strengths. Regular Strength 5-hour ENERGY® shots contain 200 mg of caffeine - about as much as an 8-ounce "short" cup of the leading premium coffee. The Extra Strength formula contains 230 mg of caffeine which is about as much as a 12-ounce "tall" cup of leading premium coffee.
The most popular energy drinks contain about 80 mg of caffeine in every 8-ounce drink, more than a third less than a standard cup of coffee.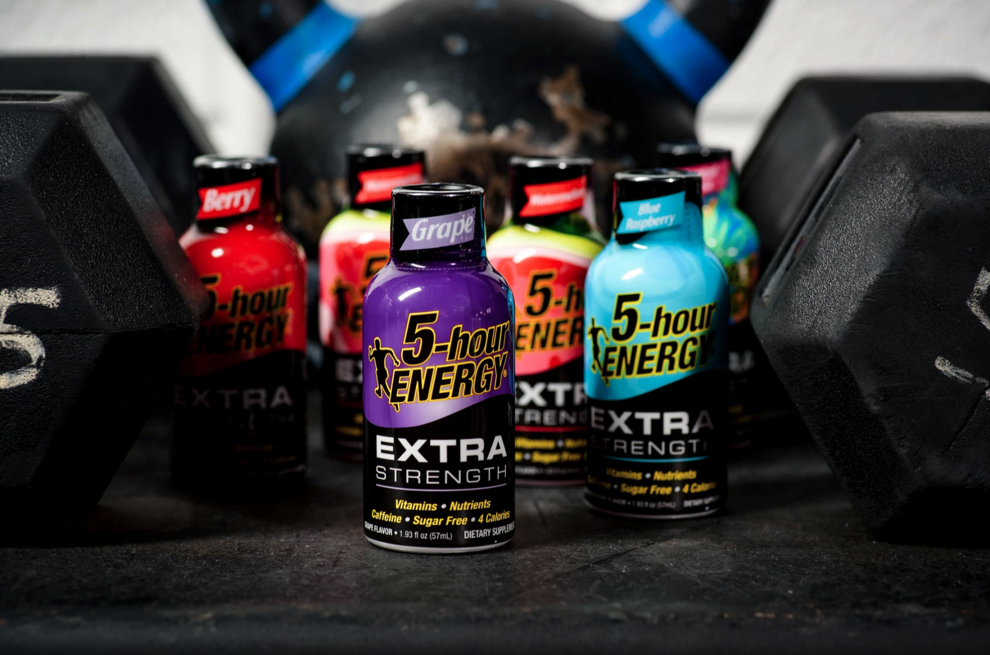 Diet Safe!
Because 5-hour ENERGY® contains ZERO sugar and ZERO calories, you can take it as part of many diets, including keto or paleo. The manufacturing process does not include adding any dairy, animal, wheat, yeast, or peanuts.
Always consult with your doctor to learn if 5-hour ENERGY® shots should be added to your diet.
Every 5-hour ENERGY® shot has also received Star-K Kosher Certification.
Take it in seconds, feel it in minutes, lasts for hours.
The best time to take 5-hour ENERGY® is whenever you're tired! If coffee doesn't do it for you any more or you aren't a morning person, try it when you first wake up.
After lunch, because that 2:30 Feeling® is real. Research has shown that more than 70% of people will hit a wall after lunch.
You can even try a 5-hour ENERGY® shot before working out or playing sports. Get an energy boost for when you need to get in the zone by having a shot before you get active.  But remember, these aren't hydration products so be sure to drink plenty of water.
With its convenient "go anywhere" size, make sure you have a 5-hour ENERGY® shot with you wherever you go…it doesn't need to be refrigerated and it's easy to take in seconds.
So, are you surprised that 5-hour ENERGY® shots contain the same vitamins, amino acids and nutrients that can also be found in common foods and vitamins? Or that each regular strength 5-hour ENERGY® shot has about the same amount of caffeine as a cup of premium coffee?
Try a 5-hour ENERGY® shot today for that feeling of alertness when you need it most. Find it at convenience stores, grocery, retail, club stores and online at 5-hourENERGY.com.
*Not valid with other offering or for promotional items. Does not apply to taxes and shipping. One time use. Expires 7/3/2021.