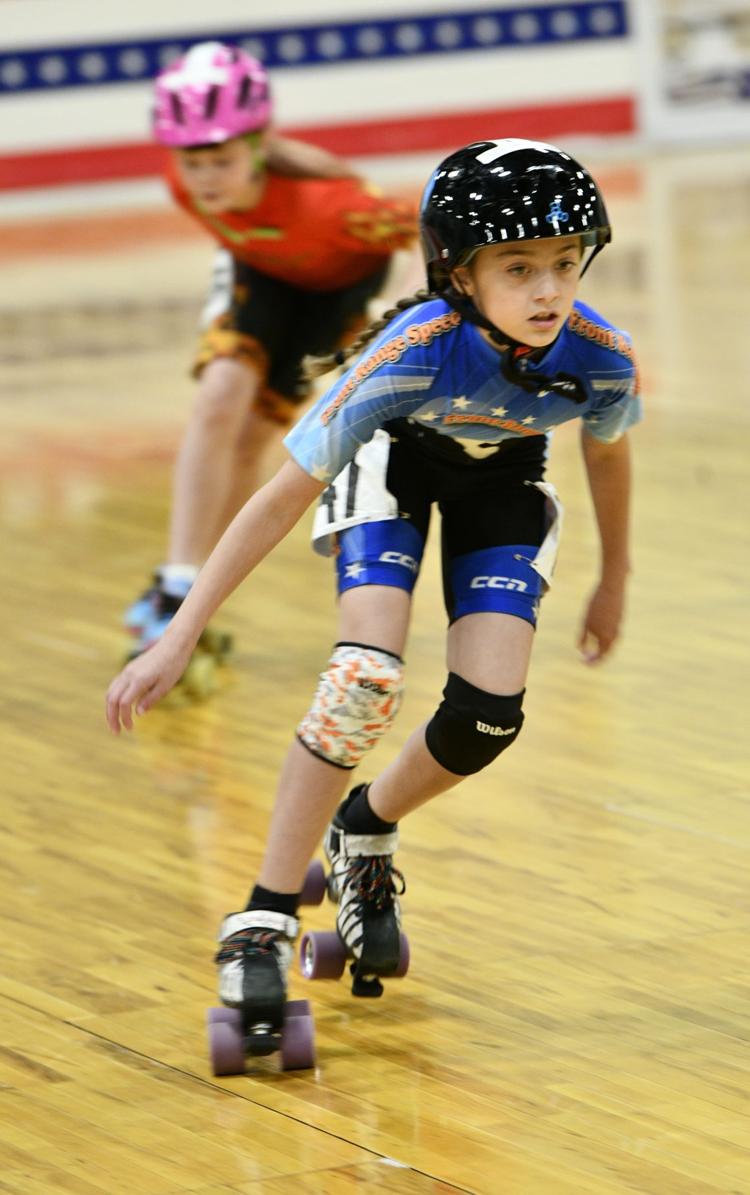 Ellie Hodgen, a ten-year old Cheyenne native won big on August 5 at the USA Roller Sports (USARS) Girl's Elementary class, quad speed skating championships in Spokane, Washington. She brought home a silver medal in the 300-meter race, and bronze medals in both the 700- and 500-meter races and placed Third Overall in her division.
USARS says "Regardless of age, speed skaters share a determination to race as fast and as far as they can. This youthful enthusiasm is matched by the sport of speed skating, a discipline demanding a blend of quickness, stamina, and strategy. It's fun, exciting, healthful, social, and rewarding." Skaters use a 100-meter oval track and the age groups determine distances and divisions. Champions are determined by the points they earn in the final races of each distance skated.
Ellie is a member of the Front Range Speed Team, based in Cheyenne. Along with quad roller skating, she also competes in in-line speed roller skating. She qualified to compete at the nationals in the in-line speed skating competition by placing First in her division at the regionals in Lakewood, Colorado this past May. The Quad speed skating was an open division event, where she really shined.
Ellie feel in love with skating when her parents took her to a roller derby event when she was 4 years old. She said, "that's when I decided I wanted to be on skates." Two years ago she started speed skating and a year later she joined a roller derby group to learn and feel more comfortable with being near and passing other skaters to help her achieve greater success with speed skating. She left roller derby in April to be able to train and go to the USARS regionals.
She practices three days a week for more than an hour, splitting the practice time between in-line and quad skates. Her top two training tips are: "get down low, keep your shoulders, knees, and toes in alignment. And, when turning the corners be on the edges of your wheels, which makes it easier to do crossovers in the turns." Her pre-competition routine is to get lots of sleep and eat a lot of carbs, "because you will burn through some energy skating."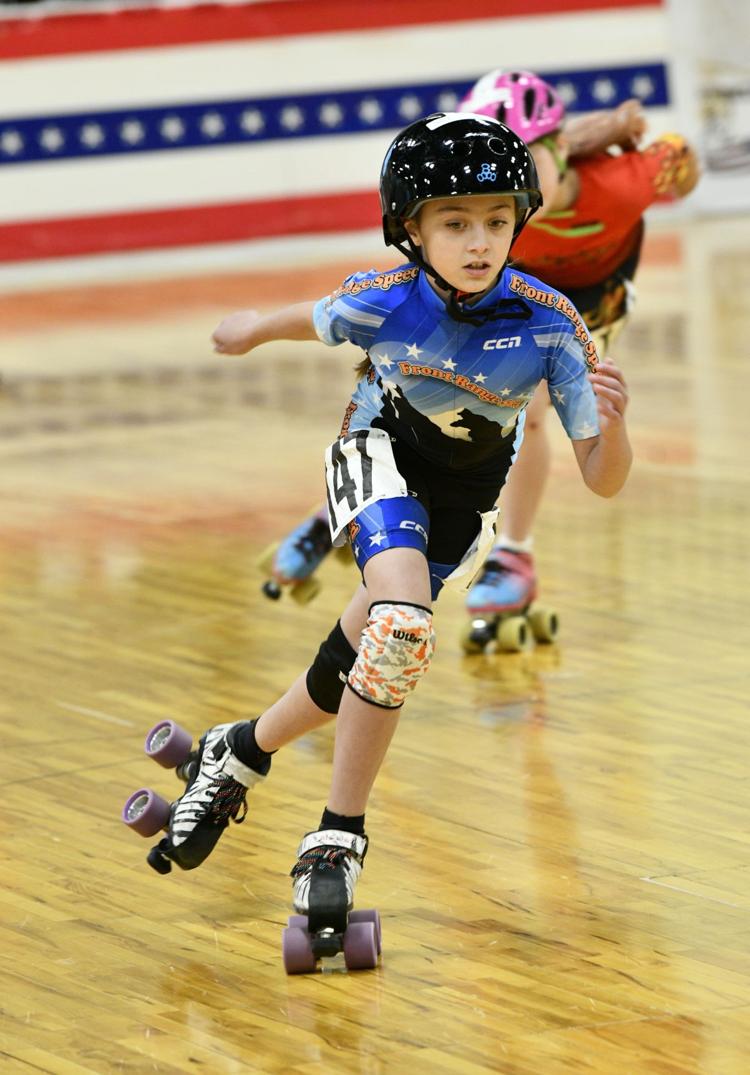 Ellie aspires to go to the Olympics in either ice speed skating or figure skating. She said, "even if I do not place in the Olympics, I just want to go to enjoy the experience of it." In her spare time, Ellie really enjoys painting, drawing, crafts and performing science experiments. She will be a 5th grader in elementary school starting this fall. Right now, there is a break in the competitions until January in Colorado Springs, Colorado. Until then, she will continue to practice what she loves to do.
Ellie said "if you want to do something, just keep trying and you will be able to do it." This is the attitude that makes for champions both on and off the rink.