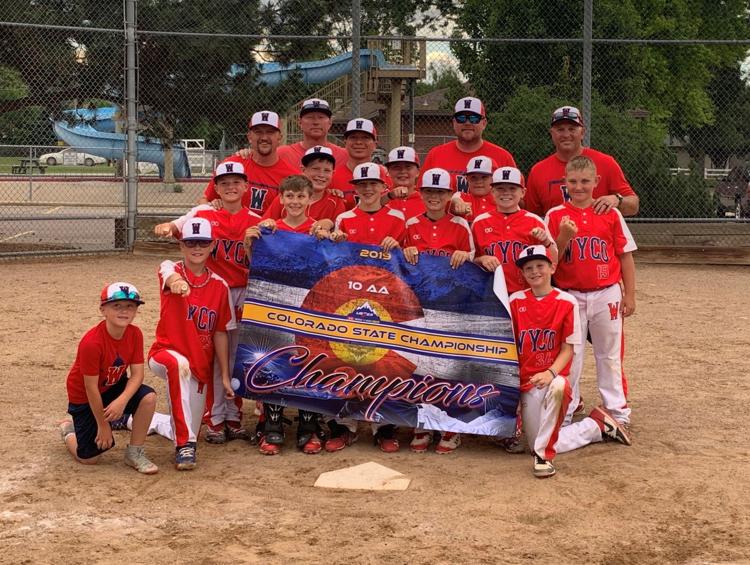 The WYCO 10u baseball team from Cheyenne went 4-0 in Lakewood, CO this weekend to win the 2019 USSSA Colorado State AA Baseball Championship.
WYCO went 1-0 on a rain shortened Saturday in pool play, beating the NoCo Dirtbags 12-3. They entered Sunday's bracket play as the #2 seed and defeated the North Denver Rough Riders 10-2 and NoCo Baseball Club 8-7 to reach the state championship. They put away the Pueblo Rangers 9-3 to capture the Colorado AA State Championship.
"These boys have been working hard all year and we stressed to them since day 1 that it did not matter how we started, but how we finished," said Head Coach Jesse Romero. "We continued to get better every practice and correct our mistakes to bring it all together at the end of the year when it mattered the most. To be a team from Wyoming and winning a Colorado State title makes it that much more sweet and I couldn't be any more proud of this group."